In this week's ticker we see Fortune reporting a sound 2022 year with huge milestones being accomplished including nearly doubling its pageviews. The Wall Street Journal braces for a shakeup as editor in chief Emma Tucker plans to axe the paper's "internal bureaucracy." Let us see what the future holds for CoinDesk as its acquisition is put on hold.
Martin is the new co-host of 'Morning Edition'… "NPR has announced Michel Martin has been selected as the fourth host of Morning Edition, NPR's morning drivetime news magazine carried by 840 public radio stations nationwide. Her last day hosting weekend All Things Considered will be March 12, and her first day hosting Morning Edition will be March 27," reports WBUR. "Michel Martin has spent more than 25 years as a journalist — first in print with major newspapers and then in television before coming to NPR in 2006 to launch Tell Me More. Martin has been honored by numerous organizations, including the Candace Award for Communications from The National Coalition of 100 Black Women, the Joan Barone Award for Excellence in Washington-based National Affairs/Public Policy Broadcasting from the Radio and Television Correspondents' Association, a 2010 Edward R. Murrow Award, numerous awards from the National Association of Black Journalists, and a 2002 Silver Gavel Award, given by the American Bar Association." We're huge Martin fans here at TBN and wish her all the best: She's one more reason to tune in to NPR.
Fortune' high fortunes… Fortune magazine CEO Alan Murray sent out the following to the staff: "Hello Fortune team! As we continue to spring forward through 2023, we wanted to take a moment to reflect on some of the amazing audience growth we've achieved over the past few years—a trend we plan to continue! On Fortune.com, we saw 90% growth in pageviews in 2022 year-over-year, up to 427 million from 225 million in 2021. Views of Fortune content appearing on outlets such as Apple News, Yahoo, and MSN were up 233% year-over-year. Over on Fortune's social media channels, social referral traffic was up 300% year-over-year in 2022, and Fortune now has 6.5 million social media followers after a gain of 450,000 last year. Read more on Talking Biz News.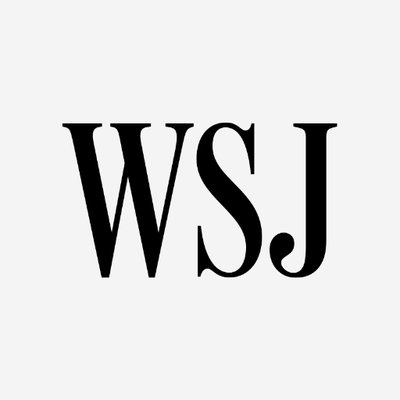 WSJ shakeup in the works… The Daily Beast's Lachlan Cartwright wrote about the upcoming shakeup at The Wall Street Journal under new editor in chief Emma Tucker. "In an address to roughly 30 staffers in the San Francisco bureau last Tuesday, Tucker indicated she's been unimpressed by the Journal's current audience data and has begun a thorough content review to get a sense of which stories are being read and how, multiple attendees told us. Under the Tucker regime, expect to see less live-blogging in favor of broader news and analysis, wrote Cartwright. "Furthermore, sources told us, Tucker intends to slash the paper's laborious and time-consuming internal bureaucracy required to publish stories on page one—a major source of irritation for reporters at the Journal, we're told." Read the details here.
CoinDesk acquisition on hold?… CoinMarketCap's acquisition of CoinDesk is on hold, reports Jon Rice of Blockworks. Rice writes: "One source told Blockworks last month that initial talks between CoinDesk and Binance broke down, as the exchange anticipated a mass exodus of journalists from the news company if it became the majority owner. A different source explained that Binance had considered an acquisition through a blind trust, but that talks had 'moved past' this notion over the last two weeks. However, they said, talks were resuscitated by Binance Capital Management, with the focus on using CoinMarketCap as the acquisition vehicle.  According to one source, Binance considers CoinDesk a 'significant force for good' in the cryptocurrency industry, but they noted that an investment in the company would be primarily driven by the fear that other investors might not step in to save the news outlet." Read the full article here.
Bloomberg's new Silicon Valley scribe… Biz Carson has joined Bloomberg as a reporter to cover the intersection of money and Silicon Valley. Her tweet reads, "It's crazy timing to join in the middle of the SVB failure and the fallout from it, but I'm excited to get started!" Previously, she was a San Francisco reporter at Protocol, where she covered Silicon Valley focused on startups and venture capital. She also reported for Forbes and was the co-editor of Forbes Next Billion-Dollar Startups list. She has also worked for Business Insider and Gannett.
…another "excited" Bloomberg hire… Bloomberg Law has tapped Emily Siegel to serve as a senior reporter to cover litigation finance. Regarding her new appointment, she said, "I'm really excited to get started," as per her tweet. Previously, she was an investigative reporter at NBC News. Siegel had been with NBC News for five years, also serving as a researcher and associate producer. Siegel has a bachelor's degree from Tulane University and a master's degree from The Graduate Center, City University of New York.
… and a Bloomberg bureau chief appointment… Bloomberg has promoted Katia Porzecanski to serve as New York bureau chief. She has been with Bloomberg for more than a decade in a variety of roles. Recently, she served as team leader for Legal News. She has also worked as a reporter on Emerging Market Americas and served on the Reporter Advisory Board twice. She will start in her new role on May 1 after returning from maternity leave.
NY Times nabs the Journal's Yi as a senior producer… The New York Times has hired Hannah Yi as a senior producer based in Seoul. Yi will be the video lead in the Seoul bureau, managing breaking news, the video department's live coverage from the region and news and investigative enterprise. Recently, she was a senior supervising producer at The Wall Street Journal, where she managed the APAC video team.  She started her journalism career as an overnight desk assistant at ABC News before joining PBS as a producer/shooter. She also worked at Quartz as a senior producer.
Robertson's new editorial role at The Verge… Adi Robertson will take on a new role at The Verge as senior editor for tech and policy. "After 11 years writing for The Verge, I'm taking a job as its senior editor for tech & policy. Trying to think of a joke to end this with, but honestly the site has been my home for a decade-plus and I'm just excited to start a new chapter there," she tweets. Robertson has previously reported on tech policy, video games, virtual and augmented reality, biohacking, tech history and related topics for The Verge.
North Carolina newsletter success… Tony Mecia, founder of The Charlotte Ledger newsletter, wrote about its success on its fourth anniversary. "There are more than 850,000 adults in Mecklenburg County. It didn't seem that far-fetched to think that The Ledger could find a few thousand to subscribe, which, at $99 a year, would be enough to hire a few reporters," wrote Mecia, "By the time I made paid subscriptions available in February 2020, The Ledger had about 3,500 free subscribers. Substack said to expect between 5% and 10% to convert to paid subscribers. We do a lot better than that — more like 15%-20%. Today, we're approaching 2,500 paying subscriber accounts — and hoping to get there by the end of this month." Read more here.
Vermont Public expands digital content… Vermont Public is planning to expand its digital content and has hired two journalists. "To reach new audiences, we need to speak to them on the platforms where they are," said Scott Finn, president and CEO of Vermont Public. "These new positions will allow Vermont Public to provide more fact-based journalism and in-depth stories on digital platforms in addition to radio and TV." April McCullum brings extensive reporting and editing knowledge to the team from nine years at the Burlington Free Press, where she covered a range of topics including South Burlington, Burlington, state government and politics and Senator Bernie Sanders' presidential campaigns. Most recently, she has led their digital operations as Digital Innovation Editor. Michael Dougherty was most recently a senior editor at VTDigger, leading the politics team. Previously, he spent two years as a program coordinator for the Vermont Humanities Council.
A media Rx as CNBC hires Constantino… Annika Kim Constantino is now an associate pharmaceutical reporter at CNBC. Recently, she held the post of digital associate at the network. She joined as an intern in June 2021 and also freelanced for CNBC. She was also a general assignment news reporter, schools and communities beat reporter, deputy news editor and senior staff reporter at The Daily Californian, the student paper of the University of California, Berkeley. Constantino graduated from UC Berkeley.
Reuters Breakingviews has a new columnist…Anshuman Daga has been appointed Asia columnist in Singapore, starting April 1. Currently, he is the senior financial correspondent on Reuters Asia Finance team. Anshuman's 25-year career with Reuters began in Mumbai. Read more here.
Two Global News layoffs… Irelyne Lavery, a national online journalist at Global News, has been laid off. "Despite my personal feelings on the matter, I am very proud of the journalism I have been able to share at Global. To the sources I've met along the way, thank you for letting me tell your stories," she tweets. "Feel free to DM me or send me an email if you have any advice or would like to work with me: irelynelavery@gmail.com." Rachel Gilmore, national online journalist for politics at Global News, has also been laid off. She tweets, "I'm heartbroken to share I have been laid off from Global News. I poured my heart and soul into the work I did alongside amazing colleagues, and I dealt with some horrifying backlash for it. But I wouldn't change a thing."
Dixon takes on NBC News' national politics beat… Matt Dixon will join NBC News Digital as a senior national politics reporter, where he will cover the 2024 presidential campaign. He begins April 3. Dixon will be based in Florida. Recently, he served as Florida bureau chief of Politico and the bureau chief for Jacksonville's Florida Times-Union, where he was also an enterprise reporter. He also helped launch Scripps Newspapers' first Florida Capitol bureau. He was honored with the Green Eyeshade Award for investigative reporting, the Gene Miller Award of Investigative Reporting and the Florida Press Club's top government reporting award.
Journal Sentinel's new exec editor… Greg Borowski has been promoted to executive editor at the Milwaukee Journal Sentinel, where he will oversee the newsroom operations at the Journal Sentinel, Green Bay Press-Gazette and Appleton Post-Crescent. Borowski has been with the Journal Sentinel for more than 24 years. Borowski graduated from Marquette University, where he was also a journalism instructor. Be sure to congratulate Borowski on Twitter.
WaPo names Sheridan Mexico bureau chief… The Washington Post has appointed Mary Beth Sheridan its Mexico City bureau chief. "With her deep experience as a foreign correspondent and editor, including multiple tours in Mexico, Mary Beth has delivered prize-winning coverage of the country and its fragile security picture since she returned there as a correspondent in 2018," reports the Post. "Mary Beth is a winner of Columbia University's Maria Moors Cabot Prize for distinguished reporting on Latin America, recognizing a career that has also included assignments in Bogotá, Colombia, for the Miami Herald and Mexico City for the Los Angeles Times. She is a graduate of the College of the Holy Cross, was a Nieman Fellow at Harvard and a Knight-Bagehot Fellow at Columbia and speaks Spanish fluently."
Mariam Ahmed is Talking Biz News' content correspondent. For tips on the Friday TBN Ticker, email her at mariam@talkingbiznews.com or connect with her on LinkedIn.