In this week's ticker, check out our editor and publisher Lou Carlozo's "Bankadelic" podcast as longtime banking industry veteran, Chris Aliotta, discusses the many causes behind Silicon Valley Bank's collapse. We never seem to shake off the layoff news as ESPN is the latest outlet to brace itself for job cuts. Ah, but there's The Intersect, launched by longtime business journalist Joe Bel Bruno.
Bankadelic explores Silicon Valley collapse… Longtime banking industry veteran Chris Aliotta discusses the many causes behind Silicon Valley Bank's collapse, on Bankadelic, a podcast hosted by TBN editor and publisher Lou Carlozo. The financial services podcast recently hit 20,000 listens; you can listen to the Silicon Valley episode here. "Bankadelic" can be heard on Soundcloud and the complete archive of podcasts (including two special episodes of comedy banking skits), click here.
ESPN braces for layoffs… Sports broadcaster ESPN plans to make significant staff cuts as part of Disney's restructuring operation. Sports Pro Media reports, "Last month, Disney chief executive Bob Iger announced the media giant would cut 7,000 jobs to achieve US $5.5 billion in cost savings, with the elimination of jobs to be made across the company's various units." Increased scrutiny will be placed across all the broadcaster's operations. The layoffs are expected by the end of April or early May. In 2017, ESPN let go of 250 employees across two rounds of cuts. Read more here.
Entertainment and Wall Street meet on The Intersect… Longtime business journalist Joe Bel Bruno has launched The Intersect, which covers how the entertainment industry and Wall Street collide. "I started The Intersect because there's no real independent source of news that's looking out for investors who sink cash into entertainment stocks," said Bel Bruno in an email. "The trades all receive piles of cash from studios, so their business model is already compromised. The mainstream press like Bloomberg or Reuters is angled at institutional investors. I want to be a source for everyone, free and clear of any influence." Bel Bruno has recruited a top tier-roster of contributors, including Paul Vigna, a former Wall Street Journal reporter. A newsletter will be sent out three times a week, with a monthly subscription costing $10 and an annual subscription at $100. Read more at Talking Biz News.
States Newsroom launches another local outlet… States Newsroom has launched the Rhode Island Current to provide free, high-quality, non-partisan reporting on the important issues affecting the Ocean State. Veteran journalist Janine Weisman will helm the newsroom as editor in chief. Additionally, Kevin Andrade has been hired as a senior reporter and award-winning journalist Nancy Lavin and Christopher Shea have been hired as reporters. You can read more here. With the Current's launch, States Newsroom now has outlets in 33 states.
Two outlets honored with Forbes biz reporting award…ProPublica and the International Consortium of Investigative Journalists have been awarded the Malcolm Forbes Award for business reporting from the Overseas Press Club with a global investigation on corrupt and dangerous honorary diplomats. Additionally, Bloomberg reporters won the Whitman Bassow Award for international environmental reporting. You can view the list of winners here.
Chicago Reader makes a top editorial promotion… Salem Collo-Julin, managing editor of the Chicago Reader, has been promoted to editor in chief. Commenting on her appointment, Collo-Julin said, "It's been my honor and privilege to work for this organization from my first day. I truly feel lucky to be able to serve the news outlet that has faithfully chronicled the underground, the above ground, the triumphs and challenges and all the best of the Chicago experience for the last 51-plus years." She joined the Chicago Reader as an interim culture editor in May 2021. Collo-Julin graduated from Western Illinois University and can be found on Twitter.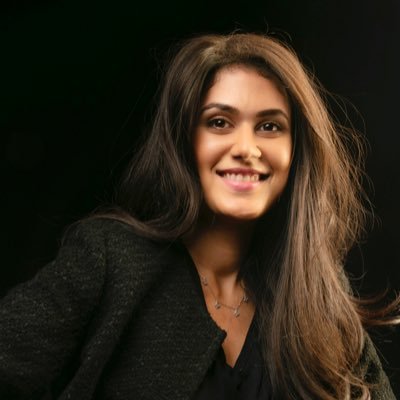 Under contract: Real estate reporter departs for real estate firm… Crain's New York Business commercial real estate reporter Natalie Sachmechi has joined real estate firm Compass. "I'm proud of the work I've done covering the city's real estate industry with a microscope in hand," said Sachmechi in a statement. "Making the move at a pivotal time like this is exciting." She joined Crain's in May 2020. Previously, she worked at Forbes and also has experience working in the non-profit sector as an intern at the Legal Aid Society.
Bloomberg reporter Lipschultz expands coverage… Bailey Lipschultz, a reporter covering SPACs, markets, retail traders and meme stocks for Bloomberg has expanded his coverage to include the world of IPOs and spin-offs. Lipschultz also served as a fill-in editor to help evaluate and follow through on story ideas to produce exclusive content for platforms including the Internet and the Bloomberg Terminal. Lipschultz graduated from Syracuse University, and you can connect with him on Twitter.
…Bloomberg bureaus are on the move… Bloomberg has appointed Julia Leite managing editor of emerging markets in Brazil. Leite has been with Bloomberg for more than 10 years and recently served as São Paulo bureau chief. Vanessa Dezem has been appointed Brazil bureau chief and Nacha Cattan, Mexico City bureau chief has taken over the role of pharmaceutical reporter. Dezem joined Bloomberg in 2014 working on the renewable energy beat. Patrick Gillespie has been promoted to Buenos Aires bureau chief. Recently, he was an economics and government reporter covering Argentina's economic crisis, political upheaval and historic IMF regulations. You can congratulate Leite, Dezem, Cattan and Gillespie on Twitter.
Carolina Millán has been named the Mexico City bureau chief at Bloomberg News. Previously, she held the post of Buenos Aires bureau chief.  She also spent nearly four years as a reporter in the Buenos Aires bureau covering markets, breaking news and enterprise stories. Millán holds a bachelor's degree from McGill University, where she was editor in chief of the campus newspaper the McGill Tribune. She also holds a graduate diploma in data journalism from Columbia University. You can connect with Millán on Twitter.
Traveling to the NYT travel desk… Christine Chung has joined The New York Times travel desk as a reporter. She joined the Times in November 2021 as a general assignment reporter on the Express desk. She has also reported for The City NY and Newsday. Chung has a B.A. from Williams College and a M.S. from Columbia University Graduate School of Journalism. You can congratulate Chung on Twitter.
Univision Miami journalist departs… Media Moves reports:"News director Samuel Belilty has exited Univision 23 Miami and is no longer with the company. Belilty did not respond to a request for comment about his future plans." A company spokesperson said, "We are grateful for the contributions, expertise, and commitment that Samuel Belilty brought to our news division over the course of his career at Univision. On behalf of TelevisaUnivision, we wish him the best in his future endeavors."
McClatchy makes a top promotion… Robyn Tomlin has been promoted to chief news officer at McClatchy. In her new role, she will helm the division responsible for all news, opinion and multimedia content created across McClatchy's network of 30 local news sites and affiliated brands. Previously, she served as VP of local news. "It's an incredible honor to lead and serve alongside the hundreds of extraordinary journalists across McClatchy as we work together to become the premier digital portals for high-impact news and information in all of the communities we serve," Tomlin said. Tomlin's career has spanned several decades and as part of her new role, she will be part of McClatchy's five-person executive leadership team.
Veteran biz journalist Boroson passes away… Warren Boroson, a business journalist who wrote books about investing, died March 12 at the age of 88. According to an obituary, he worked at The Record of Hackensack, NJ, the Daily Record of Morris County and Newjerseynewsroom.com. He wrote freelance articles for The New York Times Magazine, Consumer Reports, Woman's Day, TV Guide, and Family Circle. Boroson wrote over 20 books, including "How to Pick Stocks Like Warren Buffett," "Keys to Investing in Mutual Funds" and "How to Buy a House for Nothing (or Little) Down."
Mariam Ahmed is Talking Biz News' content correspondent. For tips on the Friday TBN Ticker, email her at mariam@talkingbiznews.com or connect with her on LinkedIn.