WSJ, Dow Jones, Marketwatch, Barron's to move to Manhattan in 2009
Dow Jones & Co. CEO Les Hinton sent the following e-mail to reporters and editors at The Wall Street Journal, Barron's, Marketwatch and Dow Jones Newswires on Thursday afternoon: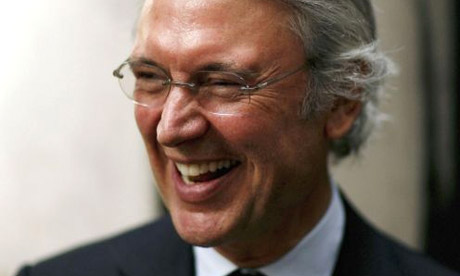 "Dear colleagues:
"Most of you know we are considering moving many of our New York City-area operations into the News Corporation headquarters at 1211 Avenue of the Americas in Manhattan. I'd like to share details of the plan as it currently stands.
"At its heart is our wish to bring together the news operations of The Wall Street Journal and Dow Jones Newswires, making 1211 the hub of a global information-gathering operation. Uniting our two prime financial news organizations will provide the opportunity to reconsider conventions of the past and how we meet, move, communicate and work in the future.
"Architects are already working on designs. We want it to be the most modern and dynamic media space in the world. Every department slated to move will be consulted on the design, and we expect that you will contribute to the discussion about the layout over coming months. 
"The plan is for Journal news and editorial page staff working in the World Financial Center to move to 1211. Likewise, the Newswires news staff at Harborside in Jersey City, N.J., will move to 1211. Also from WFC, Barron's, MarketWatch, online business and corporate staff will relocate to 1211. Others may land there too, depending on the suitability of space as we design and allocate it. We will leave WFC and Harborside entirely.
"Staff not destined for 1211 will move into one of our other locations in New York City, most likely at 1155 Avenue of the Americas, which is two blocks south of 1211. Most of the EMG Content Technology Solutions sales, marketing and product teams plus the Indexes and Financial Information Services groups at Harborside or 30 Wall St. will relocate to 1155 AoA.
"It's too early to know exactly what will happen to every individual or even some departments because the situation is still somewhat fluid.  Nonetheless, I want to start the communications process now so that the large number of people for whom a move is certain can begin to contemplate their new daily destination. We expect to begin the moves in February/March 2009.
"What's not moving? The office at 1155 AoA will remain the focus of our consumer advertising operations. Princeton, N.J., will continue to be our single largest location, the home to key Enterprise, Consumer and Corporate departments. We might also retain some smaller locations elsewhere in NYC for specific purposes; the Wall Street office is one such possibility.
"Many of you already have indicated your eagerness to move to midtown, and that is great. For others, the reaction might be different.   Be assured that we understand that moves of this sort affect individuals differently, and we will certainly consider ways to lessen the impact where we can
"This is good for Dow Jones, good for News Corporation. We are creating a newsgathering powerhouse in one place and moving Dow Jones closer to the initiatives and energy of News Corporation. I will share more news with you in the coming weeks."