Why report on the Dow?
Lori Grisham, the assistant to National Public Radio ombudsman Alicia Shepard, writes about whether reporting about what the Dow Jones Industrial Average is doing during the day is needed for listeners.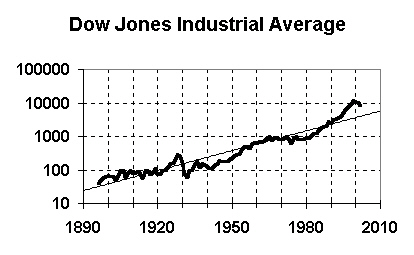 Grisham writes, "Stock market indexes help newscasters 'hit the post,' or finish speaking at exactly the right second. For example, some newscasts begin at one minute after the hour. Three minutes later they break so local stations can air their own newscasts (many stations continue with the NPR newscasts, however). The timing must be exact or the newscaster will either be cut off abruptly or speak over the local announcers.
"The Dow 'is copy that gives them flexibility,' Garcia said. Reading the Dow and Nasdaq helps newscasters 'hit the post' because they can read as little as 5 seconds or as many as 15 seconds before signing off.
"Local stations often use weather and traffic updates as similar fillers since the length can be easily changed. With a national audience, NPR has to use something relevant nationwide, Kern said, and that includes the stock market.
"Journalistically, however, the way NPR uses the figures is not perfect."
Read more here.