NYPost biz reporter departs for Daily Beast
New York Post business reporter Peter Lauria is leaving the News Corp. paper to accept a job with The Daily Beast web site.
Peter Kafka of Media Memo writes, "The twist is that while Peter Lauria is leaving his gig covering media moguls at the New York Post, he's staying in the business. He's moving across town to The Daily Beast, where he'll become a senior correspondent, with the same beat.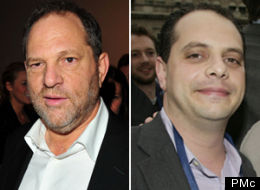 "Two big differences here: Instead of working for Rupert Murdoch's News Corp. — which also owns this Web site –  he'll be working Barry Diller, via his IAC conglomerate. The more important change for Lauria is that he'll have the ability to actually publish more than once a day, which the Post has been loath to do on its Web site (which makes no sense).
"Asked for comment about the move, Daily Beast managing editor Edward Felsenthal sent me a link to this item from the Post's Page Six gossip page:
Harvey Weinstein doesn't like everything written about him in The Post. Peter Lauria, who covers media for our business section, has gotten under the movie mogul's delicate skin. When a reporter for another publication mentioned "Inglourious Basterds," the hit replenishing the Weinstein Co. coffers, Harvey joked, "Peter Lauria. He's the inspiration for 'Inglourious Basterds' . . . we were thinking who were the bastards that we know, and he was the No. 1 bastard."
Read more here. Lauria had been at the Post since June 2005. Before that, he spent nearly five years at The Deal.