New biz journal to start in central Florida
The Ocala Star-Banner, one of the papers in Florida owned by the New York Times, plans to start publishing the Ocala Business Journal later this year, according to a short item in the paper.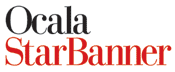 The story stated, "The name of the publication is Ocala Business Journal and it is scheduled to be published monthly in a tabloid format. Ocala Business Journal will feature local columns, profiles of Marion County's business people and a calendar.
"Also planned for the publication are special reports on such subjects as construction, women in business, the horse industry and tourism/hospitality, to name a few.
"'Our area's dynamic business community deserves its own journal,' said Allen Parsons, publisher of the Star-Banner. 'And we think it will support its own journal. We believe the serious business reader wants a deeper level of information than a general interest publication can provide, and we aim to provide it.'
"Richard Anguiano, the Star-Banner's business editor, will serve as editor of the new publication."
Read more here.