Theflyonthewall.com gets Google, Twitter support in legal dispute
Google and Twitter have filed motions in the legal case between some Wall Street banks and theflyonthewall.com, arguing that the Web site has the right to post headlines and news about stock research reports before they are disseminated to clients.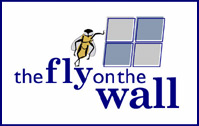 Sakthi Prasad of Reuters writes, "Google and Twitter argued that upholding the district court's decision would give those who obtained the news first strong incentives to block others from obtaining the same information.
"The companies also said it was tough to implement 'any period of exclusivity' for news.
"It would be impossible to craft and enforce a rule restricting the dissemination of readily accessible factual information, the companies said. They requested the court to recognize that 'hot news' misappropriation could no longer be practically or fairly applied."
Read more here.
UPDATE: The Associated Press, the parent company of American City Business Journals, the New York Times Co. and other media companies have also filed an amicus brief in the case.