Financial site losing subscribers due to judge's ruling
The financial site Theflyonthewall.com says that it's losing subscribers due to a court order banning it from posting early morning summaries of banks' stock recommendations, writes Wendy Davis of Online Media Daily.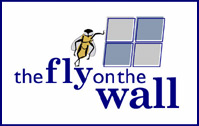 The site has asked the order be lifted while it appeals the ruling.
Davis writes, "The Fly now argues that Cote should revoke the injunction because the site has a First Amendment right to summarize stock advice. 'Recommendations of Wall Street firms are legitimate news and highly significant to (the) public in general,' the site argues.
"The Fly alternatively is asking Cote to amend her order to allow the site to report recommendations that have already been published by news companies like Bloomberg, Thomson Reuters, Dow Jones, The New York Times, The Wall Street Journal and CNBC. 'The public's interest is clearly implicated by the embargo of financial news relating to recommendations in the 'public domain," the site argues.
"Some media law experts had criticized Cote's initial decision, saying that she did not appear to have taken into account the First Amendment implications of banning a company from summarizing news that has been publicly reported on other sites.
"'It's regulation of speech to say, 'You must delay your publication of this news that's in the public domain, that's been publicly reported by others," Sam Bayard, assistant director of the Citizen Media Law Project, said when Cote first issued her ruling. 'That raises a red flag that Judge Cote doesn't look at.'"
Read more here.