Ex-Trader Monthly editor sued for libel
Randall Lane, the former editor in chief of Trader Monthly and a former Forbes journalist, has been sued for libel for writing earlier this week about a stock recommendation scheme involving former baseball player Lenny Dykstra and his involvement with TheStreet.com amd Jim Cramer.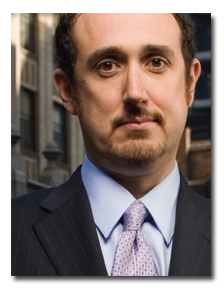 Sarah Weinman of DailyFinance.com writes, "The company Lane accuses of supplying Dykstra with over $250,000 to promote their shares on TheStreet.com and provide access to the site's founder and 'Mad Money' host Jim Cramer says those allegations are all wrong — and they've filed a $100 million libel and defamation suit in California State Court.
"At issue is whether the vending solutions provider AVT, Inc., formerly known as Automated Vending Technologies, paid Dykstra that six-figure sum as part of a 'plug-for-pay' scheme, which Lane detailed in an article in The Daily Beast excerpted from his new book The Zeroes: My Misadventures in the Decade Wall Street Went Insane. 'We are simply not going to allow anyone to publicly defame AVT in this matter without taking action against them,' said AVT company founder Shannon Illingworth in a statement. Illingworth told the New York Post earlier this week that Lane's comments were 'totally taken out of context. It's totally wrong.' (Lane did not respond to a request for comment.)
"The stock-picking story Lane describes stems from comments made to him by Richard O'Connor, who introduced Dykstra to Illingworth in 2008 leading to the deal reportedly cut between the two men. But Hedgetracker.com points out that O'Connor may have a serious ax to grind against AVT: the company had fired him 'for not delivering on his fundraising and marketing commitments' and then sued him — also for libel and false claims — in California State Court. That judgment went in AVT's favor, with the court ruling O'Connor was liable for nearly $38,000. (He has yet to pay, according to Illingworth.)"
Read more here.